Weddings and Events
Looking for wedding flowers? Flowers for another event? We've got you covered! With full service, à la carte and DIY options, we're happiest providing you with farm-fresh, vibrant local flowers to inspire, celebrate and commemorate the moments that last lifetimes.  
Full Service Flowers
We offer a limited number of full service weddings each season. This begins with a complementary consultation so we can start working with you to incorporate your dream colors, style and even custom-grown flowers into personalized bouquets, boutonnieres, arrangements, arbors and more. We deliver and set up your flowers, assisting with any last minute arranging so everything is just right as you walk down the aisle. Our full-service packages of custom, personal, overflowing flowers begin at $1000.  
A La Carte Flowers
We also offer à la carte bouquets, corsages, flower crowns, combs and boutonnieres. Delivery and setup are not included, but there is no minimum. Great for those with a smaller budget, but who don't want the time and pressure of adding intricate floral design to the big day. This option works especially well with our bulk flowers; we are happy to match the colors and flowers of the pieces we design to the buckets you pick up for your own arrangements.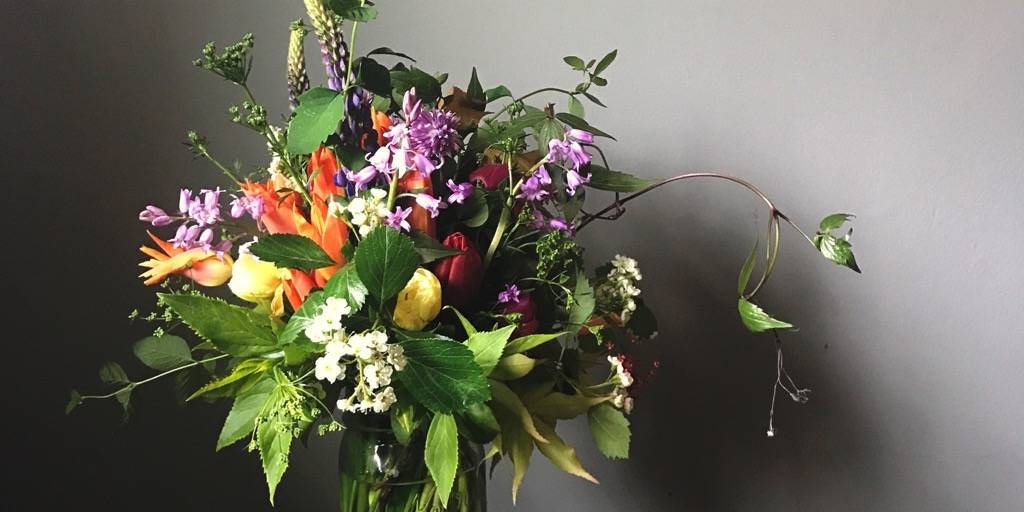 Bulk Flowers
A selection of the moment's best in farm fresh flowers. We offer flower, foliage and combo buckets. Each bucket usually includes 7-10 bunches. There are usually 10 stems per bunch, fewer for large woody stems and high-demand specialty flowers like roses and dinnerplate dahlias. $75 each for mixed buckets, price may vary on buckets of single varieties.