Our Story
Free Range Flowers uses organic methods to grow diverse annual and perennial flowers and foliage for wholesale, florists, DIY, weddings and events on our small family farm in Bellingham, WA. We provide sustainable bulk flowers, bunch pricing and floral design with a big ole nod to the PNW.
Consciously grown and harvested with heart, Free Range Flowers are Jay and Celeste's dream come true: fresh, long-lasting seasonal blooms to feed the soul and fill the vase.
Using organic methods, we spread joy in the community, delivering a diverse harvest of high-quality specialty cut flowers and foliage, all grown on our small family farm.

Pollinators and native plants inspired us to get into this business. We love watching the hummingbirds and bees feed on the flowers we leave in the field, the seasons change as flowers bloom and berries ripen. Here there is plenty for everyone.

We work hard with our team (especially Mimi and Gus) to keep our fields producing the freshest, high-quality specialty cut flowers it can. We keep our flowers cool and our colors hot.

And we do it all from the heart.
It is my sincere pleasure to give you a little window into the world of our small family flower farm.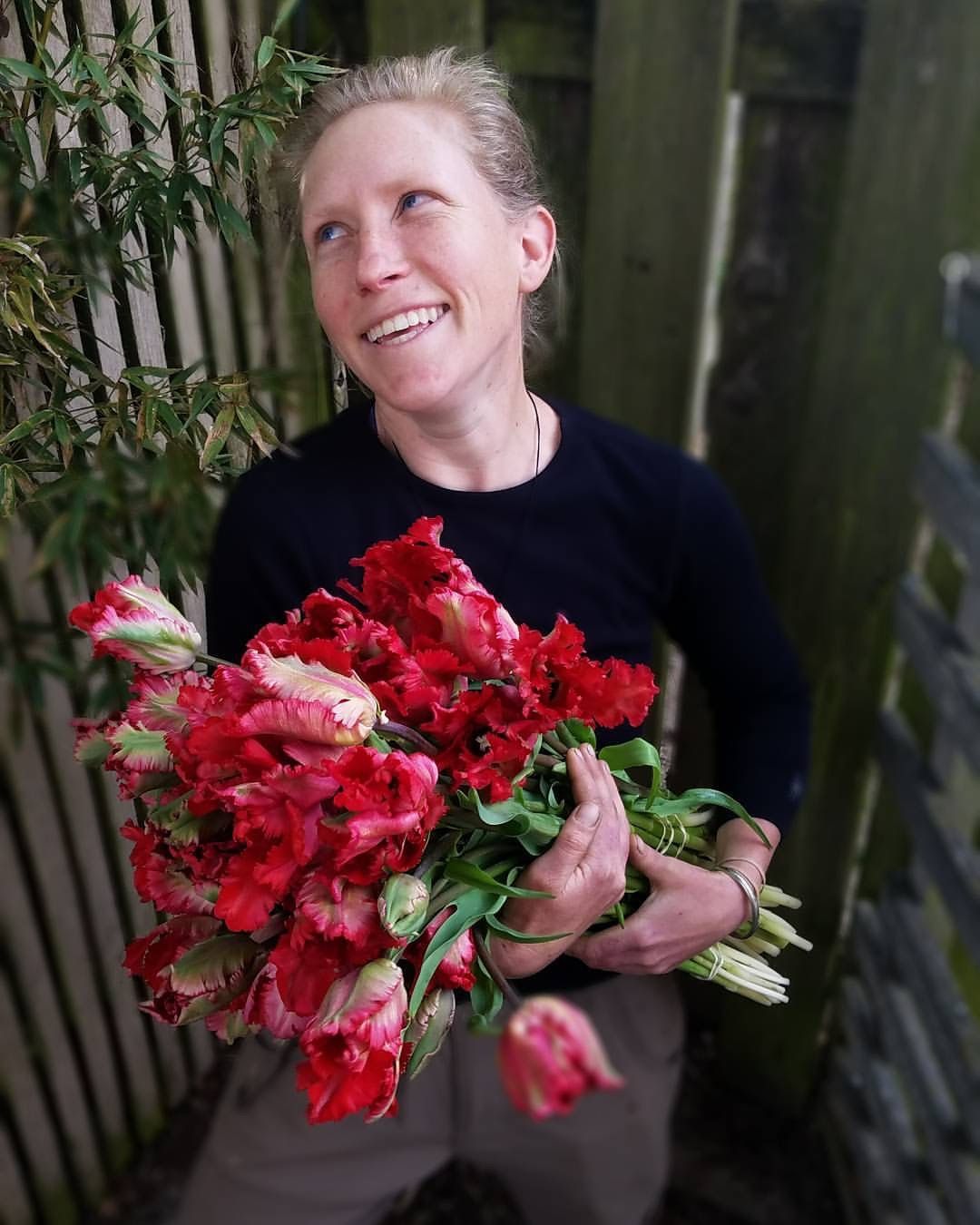 Celeste began farming at Ocean Air Farms and followed my love of perennials to Cloud Mountain Farm Center in Everson, Washington.
She started a business leasing land as a farm incubator from Cloud Mountain. And it was the flowers that kept me in the field.  
That first year she planted pollinator rows bursting with Phacelia, Bachelor's Buttons, Coreopsis and Alyssum. There were Marigolds, Borage and Sunflowers. Several kinds of Salvia, starry blue Nigella, hundreds of bright Zinnias. And when she harvested the onions, weeds grew over the beds to preserve the flowers at the end of each row.
And then, working as a native plant seed collector and propagator at Fourth Corner Nurseries in Bellingham, Celeste met Jay. And holy cow! What an extraordinary human. What an intuitive understanding of what plants needed.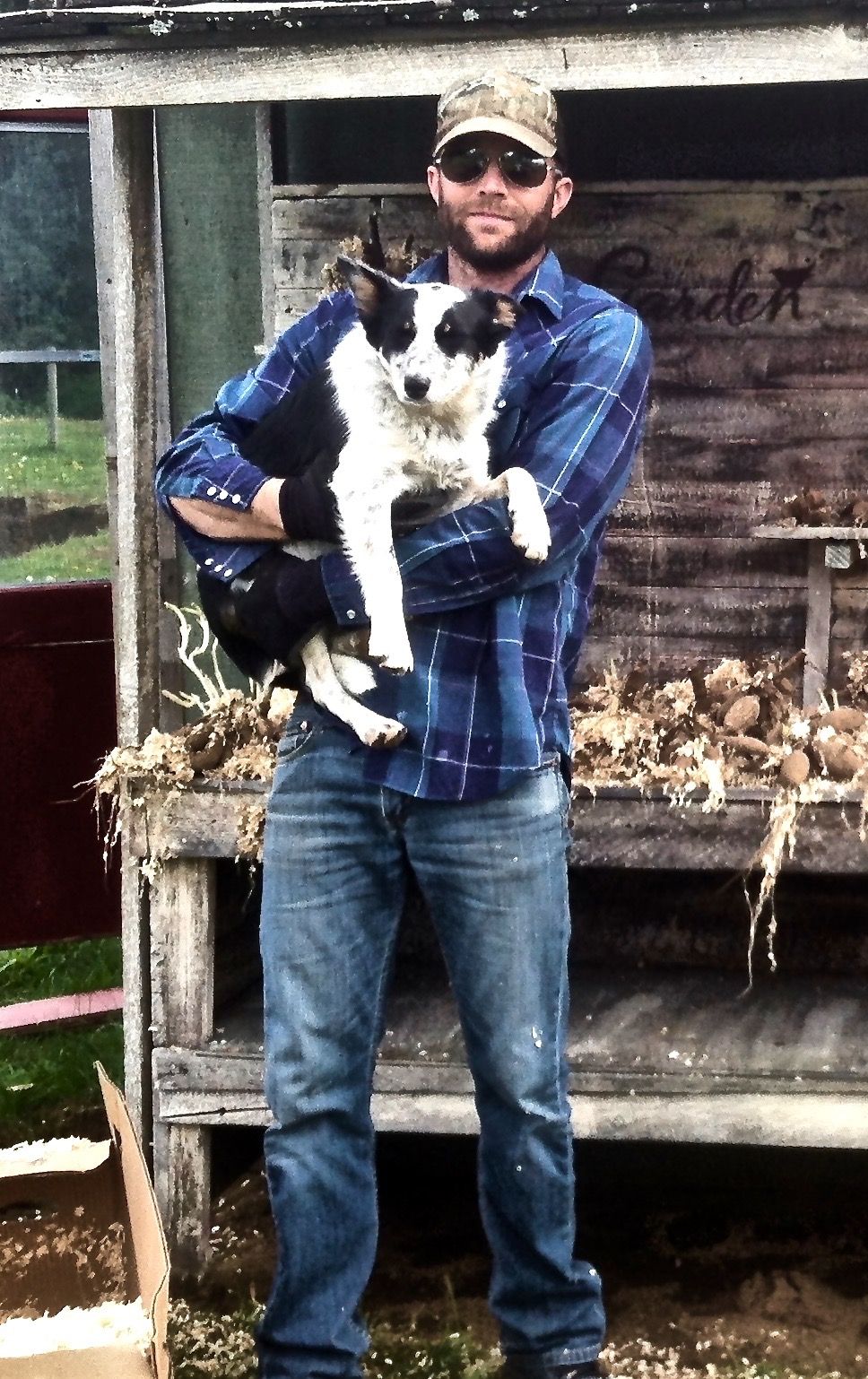 At horticulture school, Jay dreamed of a cut flower farm. You're crazy, they said. Try vegetables instead.
And so he set forth on a path that wound through managing an organic vegetable farm, sojourns through South American farmlands and managing acres of native plants, flower farm always in the back of his mind.
He revved up his field prep skills and mastered the art of construction and agricultural mechanics. His empathetic understanding of plants allowed him to garner just what each little seedling and big shrub was after.
He learned the ins and outs of perennials, shrubs and trees while slowly amassing his own dahlia collection. With the help of his mother, Mimi, he began to cultivate a beautiful garden.
When he met Celeste while working at a local nursery, they bonded over a shared love of botany and sustainable farming. Building on their years of experience at other farms, they started to turn Jay's dream into a reality: Free Range Flowers.
We renew our desire to feel soil between our fingers with the exuberance of each seedling.
We believe our flowers are infused with this care. 
May they inspire your own dreams and creations!